Posted:
Tue, 11/15/2022 - 09:48
Part-Time Firefighter EMT-B
Borough of Chambersburg
Now Hiring
Part-time Firefighter/EMT-B
NO RESIDENCY REQUIREMENTS
The Borough of Chambersburg is currently hiring part-time Firefighter/EMT-B employees. Firefighter/EMT-B employees will be responsible for firefighting and fire prevention activities in protecting life and property; handle medical and trauma emergencies; operate and maintain fire and EMS apparatus; perform other related work as required. Part-time employees will be working a 12-hour shift subject to change based on needs of the department.
Minimum Requirements
Each applicant must have the following certifications PRIOR to submitting application: *ProBoard and/or IFSAC Firefighter 2, Proboard and/or IFSAC Hazmat Operations, Pennsylvania Certified EMT-Basic, EVOC- Ambulance, and Pennsylvania EMSVO. 
Hiring Process
The Chambersburg Fire Department makes every attempt to be as transparent as possible during the testing process in order to allow candidates an opportunity to best prepare themselves for testing. The part-time employment process consists of 3 phases – Application, Entry Level Physical Agility Test, and Conditional Offer/Secondary Physical Testing.

Phase I – Application must be appropriately completed.
Phase II – Physical Agility Testing. Testing consists of hose stacking, ladder climb, hose relay,obstacle course and a charged hose repositioning station. All stations must be passed. A detaileddescription of each station is attached to this letter. Please bring a fire helmet and gloves if possible. Ifyou do not have helmet and gloves, these items will be made available to you.
Phase III – Conditional Offer and Secondary Agility Testing. If selected for a part-time FF/EMT position, the candidate may be given a conditional offer of employment which will require further psychological and physical testing. Further testing consists of push-ups, sit-ups, vertical jump, bench press, 300-meter sprint, 1.5-mile run or 2500-meter row. In order to allow candidates to further physically prepare for the secondary agility test, a written description of all requirements please review the Recruitment and Physical Agility Standards
ALL APPLICANTS MUST COMPLETE ENTRY LEVEL AGILITY TEST, INTERVIEW, PRE-EMPLOYMENT PSYCHOLOGICAL TEST, PHYSICAL, PHYSICAL FITNESS ASSESSMENT, FBI BACKGROUND, AND STATE
BACKGROUND CHECK PRIOR TO STARTING
QUALIFIED BOROUGH RESIDENTS WILL BE GIVEN PREFERENCE. PREFERANCE WILL ALSO BE GIVEN TO INDIVIDUALS WHO DO NOT USE TOBACCO PRODUCTS EQUAL OPPORTUNITY EMPLOYER THE BOROUGH OF CHAMBERSBURG DOES NOT DISCRIMINATE ON THE BASIS OF AGE, GENDER, MARITAL STATUS, RACE, COLOR,
CREED, NATIONAL ORIGIN, POLITICAL AFFILIATION, RELIGION OR DISABILITY. ANY PERSON WHO NEEDS AN ACCOMMODATION (IN ACCORDANCE WITH THE AMERICANS WITH DISABILITIES ACT) DURING THE APPLICATION PROCESS SHOULD CALL 261-3251 or 261-3272 (TDD 261-3227).

A strong commitment to integrity, ethics and leadership are necessary for this position. The ideal candidate will
be proactive, reliable and results oriented. Excellent customer service skills, a positive attitude and the ability to
make quick decisions under pressure are essential attributes for this position.
Please direct questions regarding this position to dulrich@chambersburgpa.gov
Address
130 North Second Street
Chambersburg, PA 17201
United States
Organization Info: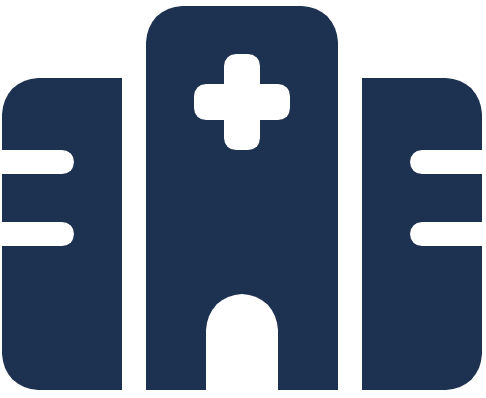 Address
130 North Second Street
Chambersburg, PA 17201
United States
Contact Organization