Image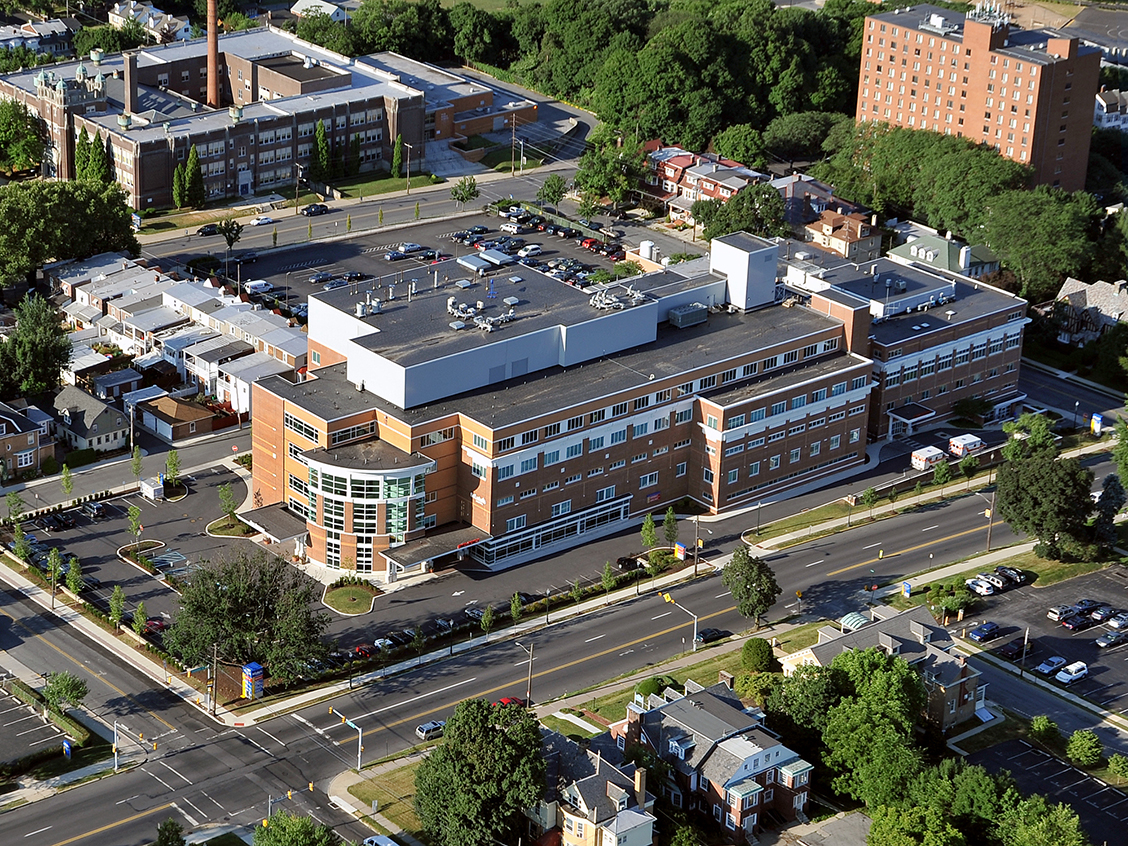 St. Luke's Allentown Campus
St. Luke's University Health Network (SLUHN) is a non-profit, regional, fully integrated, nationally recognized network providing services at 14 campuses and more than 300 sites in Lehigh, Northampton, Carbon, Schuylkill, Bucks, Montgomery, Berks, Monroe and Luzerne counties in Pennsylvania and Warren and Hunterdon counties in New Jersey.
Primary Stroke Center
St. Luke's Allentown Campus has been designated a Primary Stroke Center by the Joint Commission and the American Heart Association/American Stroke Association.
Accredited Chest Pain Center with Emergent PCI
Patients who require immediate intervention for cardiac emergencies receive care in the Cardiac Catheterization Laboratories that are equipped with state-of-the-art technology from GE Healthcare. Chest Pain Center accredited by the American College of Cardiology (ACC).Open heart surgery is also performed at St. Luke's Allentown Campus.
Additional features of the Emergency Room (ER) at St. Luke's Allentown Campus include:
Convenient parking at the East Entrance, at the corner of 17th and Hamilton Streets, near the Emergency Room entrance.
Rapid assessment in four new triage bays
19 new exam and treatment rooms. Seven of the rooms are dedicated as full-time Fast Track rooms for minor illnesses and injuries.
Dedicated Fast Track open seven-days-a-week from 10 am to 10 pm. The goal at Fast Track is to have patients seen and discharged in 90 minutes or less.
All-new digital X-ray systems located within the Emergency Room to further expedite care and treatment. Emergency radiology services are available round-the-clock.
64-slice CT scanner located in the Emergency Room. This innovative technology provides rapid, precise imaging to diagnose disease and life-threatening illnesses, including cardiovascular disease and stroke, while improving emergency wait times. St. Luke Hospital-Allentown Campus is a certified stroke center.
Critical Care
St. Luke's also has a 15-bed Intensive Care Unit with advanced monitoring equipment and staffed by critical care nurses is available for patients with more serious health concerns.
Visit ems.sluhn.org to view current education offerings, request patient follow-up, and/or contact an EMS liaison. Allentown Campus EMS Liaison Chris Gulick
Address
1736 Hamilton Street
Allentown, PA 18104
United States
Capabilities
Behavioral Health
Cardiac - PCI Capable
HazMat/Decontamination
Obstetrics
Stroke - Primary Center
St. Luke's Allentown Campus <p class="address" translate="no"><span class="address-line1">1736 Hamilton Street</span><br> <span class="locality">Allentown</span>, <span class="administrative-area">PA</span> <span class="postal-code">18104</span><br> <span class="country">United States</span></p>