Image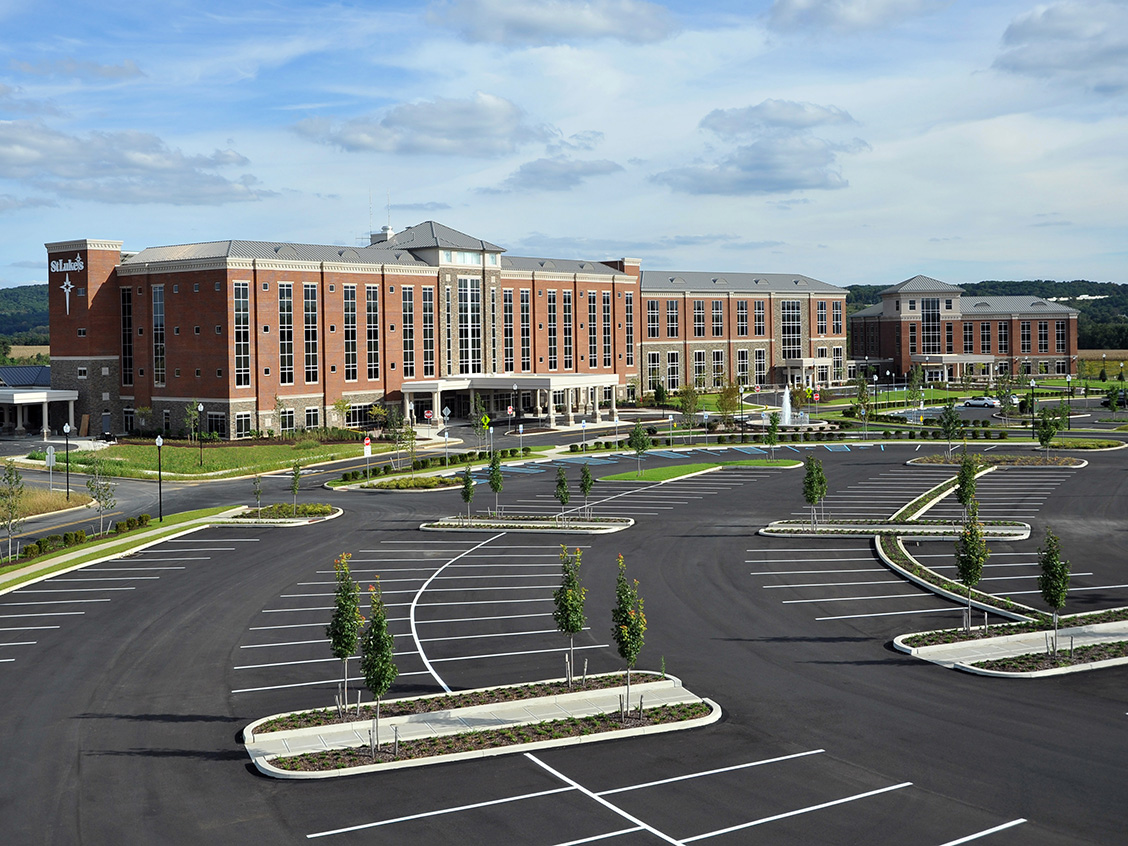 St. Luke's Anderson Campus
-

ED Overcrowding
---
ED NEARING CAPACITY
St. Luke's University Health Network (SLUHN) is a non-profit, regional, fully integrated, nationally recognized network providing services at 14 campuses and more than 300 sites in Lehigh, Northampton, Carbon, Schuylkill, Bucks, Montgomery, Berks, Monroe and Luzerne counties in Pennsylvania and Warren and Hunterdon counties in New Jersey.
Adult Level II Trauma Center
The Anderson Campus supports both a 24-hour Adult Level II Trauma Center and Emergency Department capable of handling medical and injury emergencies of all kinds. Our trauma center is accredited by the Pennsylvania Trauma Systems Foundation (PTSF) and able to respond at a moment's notice to any and all types of life-threatening injury.
Primary Stroke Center
St. Luke's Anderson Campus has been designated a Primary Stroke Center by the Joint Commission and the American Heart Association/American Stroke Association.
Accredited Chest Pain Center with Emergent PCI
Patients who require immediate intervention for cardiac emergencies receive care in the Cardiac Catheterization Laboratories that are equipped with state-of-the-art technology from GE Healthcare. Chest Pain Center accredited by the American College of Cardiology (ACC).
St. Luke's Anderson Campus features advanced services in the Hospital, Cancer Center, Medical Office Building and the Women & Babies Pavilion. Patients are benefiting from inpatient care; emergency room services; surgical services; radiology services and more. The Women & Babies Pavilion doubled the size of the existing hospital on the 500-acre Anderson Campus in Bethlehem Township. The four-floor, 180,000-square-foot facility includes a labor and delivery unit, Level III neonatal intensive care unit (NICU) and a 36 bed medical/surgical unit.
Visit ems.sluhn.org to view current education offerings, request patient follow-up, and/or contact an EMS liaison. Anderson Hospital EMS Liaison Chris Gulick
Address
1872 St. Lukes Blvd
Easton, PA 18045
United States
Capabilities
Behavioral Health
Cardiac - PCI Capable
HazMat/Decontamination
Obstetrics
Stroke - Primary Center
Trauma - Adult Level 2
St. Luke's Anderson Campus <p class="address" translate="no"><span class="address-line1">1872 St. Lukes Blvd</span><br> <span class="locality">Easton</span>, <span class="administrative-area">PA</span> <span class="postal-code">18045</span><br> <span class="country">United States</span></p>