Image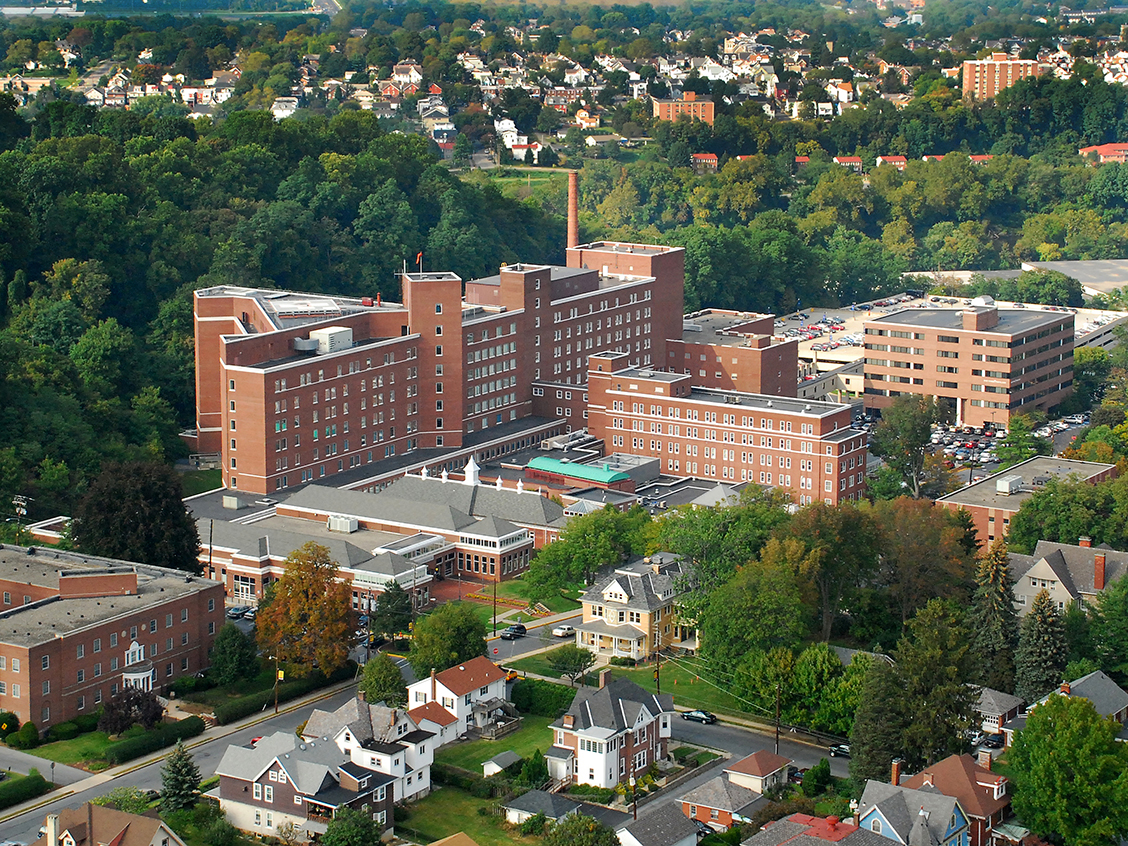 St. Luke's Hospital Bethlehem Campus
-

ED Overcrowding
---
ED NEARING CAPACITY
St. Luke's University Health Network (SLUHN) is a non-profit, regional, fully integrated, nationally recognized network providing services at 14 campuses and more than 300 sites in Lehigh, Northampton, Carbon, Schuylkill, Bucks, Montgomery, Berks, Monroe and Luzerne counties in Pennsylvania and Warren and Hunterdon counties in New Jersey.
Adult Level I Trauma Center
The Bethlehem Campus supports both a 24-hour Adult Level I Trauma Center and Emergency Department capable of handling medical and injury emergencies of all kinds. Our trauma center is accredited by the Pennsylvania Trauma Systems Foundation (PTSF) and able to respond at a moment's notice to any and all types of life-threatening injury.
Comprehensive Stroke Center
St. Luke's University Hospital has been designated a Comprehensive Stroke Center by the Joint Commission and the American Heart Association/American Stroke Association.
Accredited Chest Pain Center with Emergent PCI
Patients who require immediate intervention for cardiac emergencies receive care in the Cardiac Catheterization Laboratories that are equipped with state-of-the-art technology from GE Healthcare. Chest Pain Center accredited by the American College of Cardiology (ACC).
Special Clinical Expertise: 
The Bethlehem Campus is the main campus of St. Luke's University Health Network. The 400-bed facility offers special clinical expertise including: A nationally recognized open-heart surgery program, Cancer (including the region's only fellowship trained surgical oncologists), Neurosciences, Orthopedics, Robotic surgery, Radiology and Vascular disease.
Here's what choosing St. Luke's Bethlehem Campus means to you:
Level 1 Trauma Center - A highly-trained team, cutting-edge technology and staff who care about you, right here where you live.
Trust Us with Your Heart - We consistently reach the highest achievement level for care of heart attack patients.
Top-performing Certified Stroke Center - Stroke care is provided by a 24-hour emergency response team dedicated to specialized stroke care.
Older Adult Care - Recognizing the unique health care needs of our older adult patients, our emergency room provides specialized care and comfort to our patients.
A Strong Team for You - Our ER physicians and nurses work directly with other specialists and surgeons to diagnose and treat you soon after your ER arrival.
Visit ems.sluhn.org to view current education offerings, request patient follow-up, and/or contact an EMS liaison. University Hospital EMS Liaison Adam Maziuk
Address
801 Ostrum Street
Bethlehem, PA 18105
United States
Capabilities
Behavioral Health
Cardiac - PCI Capable
HazMat/Decontamination
Obstetrics
Pediatric Care
Stroke - Comprehensive Center
Trauma - Adult Level 1
St. Luke's Hospital Bethlehem Campus <p class="address" translate="no"><span class="address-line1">801 Ostrum Street</span><br> <span class="locality">Bethlehem</span>, <span class="administrative-area">PA</span> <span class="postal-code">18105</span><br> <span class="country">United States</span></p>