Image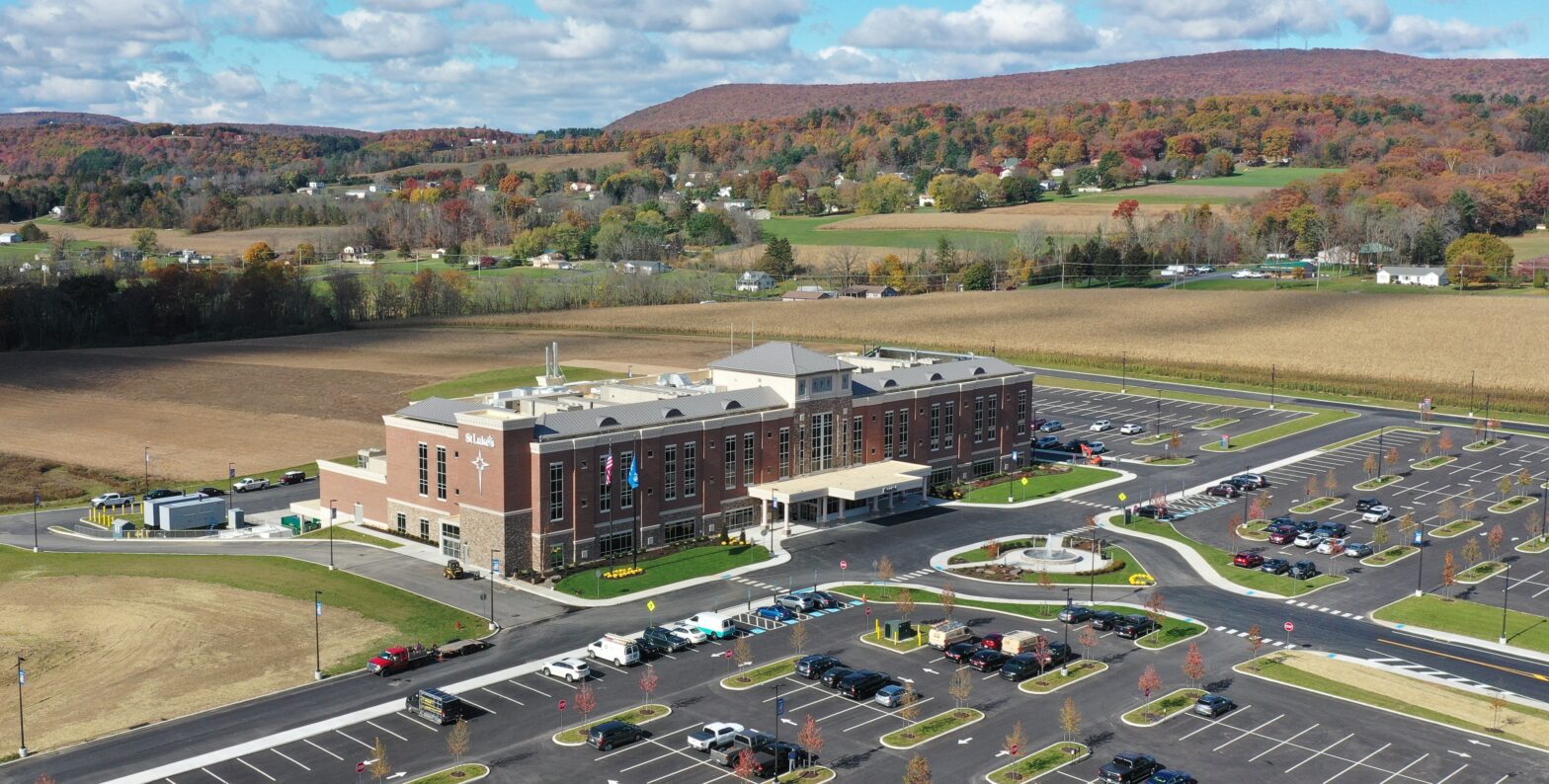 St. Luke's Carbon Campus
St. Luke's University Health Network (SLUHN) is a non-profit, regional, fully integrated, nationally recognized network providing services at 14 campuses and more than 300 sites in Lehigh, Northampton, Carbon, Schuylkill, Bucks, Montgomery, Berks, Monroe and Luzerne counties in Pennsylvania and Warren and Hunterdon counties in New Jersey.
Adult Level IV Trauma Center
The Carbon Campus supports both a 24-hour Adult Level IV Trauma Center and Emergency Department capable of handling medical and injury emergencies of all kinds. Our trauma center is accredited by the Pennsylvania Trauma Systems Foundation (PTSF) and able to respond at a moment's notice to any and all types of life-threatening injury.
Here's what choosing St. Luke's Carbon Hospital means to you:
A full, state-of-the-art emergency department.
Streamlined registration process ensures that patients are comfortable in a private exam room while we gather their vital information.
A beautiful, newly designed unit featuring private rooms, trauma rooms and a brand new, state-of-the-art 64 slice CT scanner for patient imaging.
An expert team of board-certified emergency physicians provide 24 hours a day, seven-days-a-week care for patients.
Visit ems.sluhn.org to view current education offerings, request patient follow-up, and/or contact an EMS liaison. Carbon Campus EMS Liaison Jeffery Yanochko
Address
500 St. Luke's Drive
Lehighton, PA 18325
United States
Capabilities
Behavioral Health
HazMat/Decontamination
Trauma - Adult Level 4
St. Luke's Carbon Campus <p class="address" translate="no"><span class="address-line1">500 St. Luke's Drive</span><br> <span class="locality">Lehighton</span>, <span class="administrative-area">PA</span> <span class="postal-code">18325</span><br> <span class="country">United States</span></p>