Image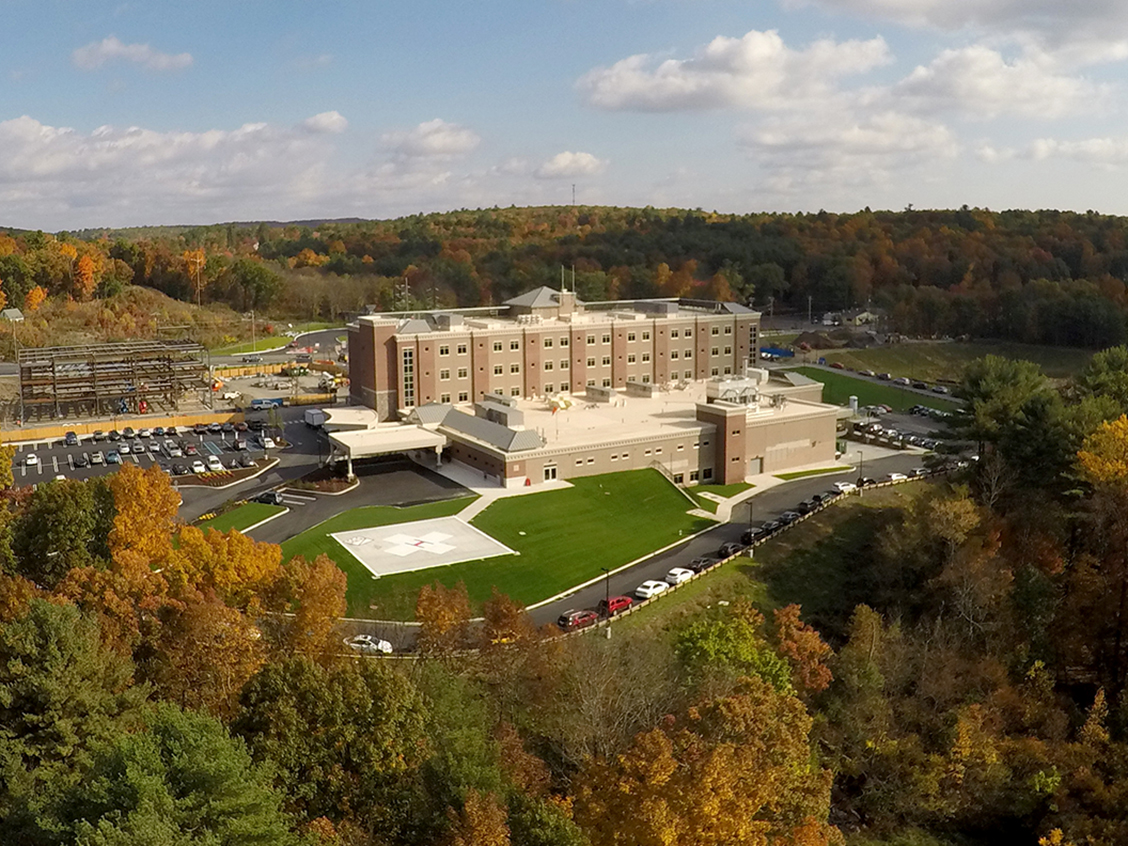 St. Luke's Monroe Campus
-

ED Overcrowding
---
ED NEARING CAPACITY
St. Luke's University Health Network (SLUHN) is a non-profit, regional, fully integrated, nationally recognized network providing services at 14 campuses and more than 300 sites in Lehigh, Northampton, Carbon, Schuylkill, Bucks, Montgomery, Berks, Monroe and Luzerne counties in Pennsylvania and Warren and Hunterdon counties in New Jersey.
Adult Level IV Trauma Center
The St. Luke's Monroe Campus supports both a 24-hour Adult Level IV Trauma Center and Emergency Department capable of handling medical and injury emergencies of all kinds. As a Level IV Trauma Center, our trauma trained nurses and board-certified physicians provide initial evaluation, stabilization and diagnostic services for people with severe injuries. Should the injury be more severe, our Level I Trauma Center in Bethlehem is only minutes away. Our trauma center is accredited by the Pennsylvania Trauma Systems Foundation (PTSF).
Primary Stroke Center
St. Luke's Monroe Campus has been designated a Primary Stroke Center by the Joint Commission and the American Heart Association/American Stroke Association.
Accredited Chest Pain Center with Emergent PCI
Patients who require immediate intervention for cardiac emergencies receive care in the Cardiac Catheterization Laboratories that are equipped with state-of-the-art technology from GE Healthcare. Chest Pain Center accredited by the American College of Cardiology (ACC).
What Monroe Campus means to you:
Easy Access: St. Luke's Monroe campus is located conveniently near three major roadways: Interstate 80, Routes 33 and 611. St. Luke's Monroe campus is fast, convenient and easily accessible.
State of the Art Lab and Radiology Services: Our new technology includes, silent scan MRI, Low-Dose CT scanners and advanced medical technologies from GE healthcare.
Patient-centered Health Care Experience: Our campus offers a signature fountain and a scenic walking trail nestled in a beautiful, natural setting to promote wellness in the community.
St. Luke's Monroe Campus is a fully accredited Level IV Trauma Center that provides specialized medical services and resources to patients with traumatic injuries.
Critical Care
For patients who are seriously ill and in need of critical care, the Intensive Care Unit at St. Luke's Monroe Campus offers 24 hours a day 7 days a week critical care medical supervision. The unit is equipped with advanced monitoring equipment and staffed by critical care nurses as well as advanced practice critical care practitioners.
Visit ems.sluhn.org to view current education offerings, request patient follow-up, and/or contact an EMS liaison. Monroe Campus EMS Liaison Chris Gulick
Address
100 St. Luke's Lane
Stroudsburg, PA 18360
United States
Capabilities
Behavioral Health
Cardiac - PCI Capable
HazMat/Decontamination
Stroke - Primary Center
Trauma - Adult Level 4
St. Luke's Monroe Campus <p class="address" translate="no"><span class="address-line1">100 St. Luke's Lane</span><br> <span class="locality">Stroudsburg</span>, <span class="administrative-area">PA</span> <span class="postal-code">18360</span><br> <span class="country">United States</span></p>